We believe that being a builder first makes all the difference.
We are certified, full-service general contractor with more than 10-years experience in the construction industry. We proved our reputation among our repeat partners by delivering tailored customer care and stunning results.
We craft dreams in a wide variety of projects with the highest standards. Our team built deep expertise in high-end refurbishment, basement extension and new builds during their years with IMKO. For your complete satisfaction, they manage every project with the utmost attention to detail and professional skills.
We are specialised to high-end and luxury residential construction in prime parts of London. We had projects in Belgravia, Knightsbridge, Kensington and Chelsea but have worked in the Home Counties as well.
For our exceptional clients, we prioritise privacy, quality, time, and budget. We are considerate and tidy through the whole construction process. We aim to create a long-lasting relationship with every project and provide a lifetime warranty.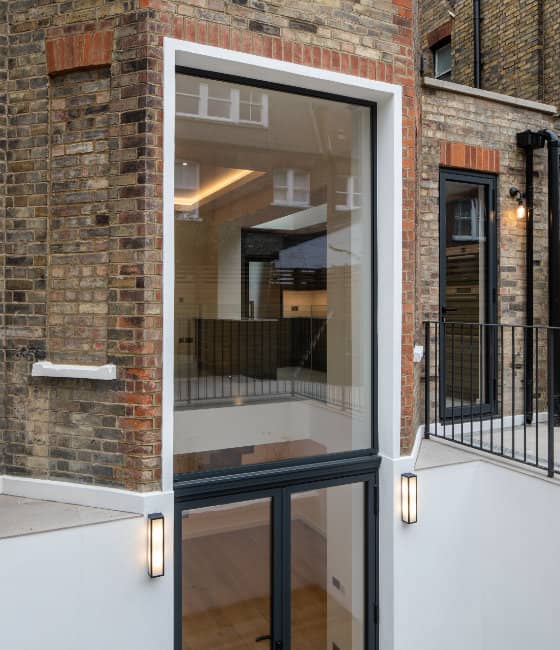 Our clients, private and business, are the heart of what we do. Our goal is to pour our passion for construction into their dream homes and have the most pleasant experience during the process.
Aiming for perfection is the least. We go the extra mile to piece every part seamlessly together, no matter how small or out of sight the details are. Luxury knows no compromise.
Our high standards roots deep in the company and are part of everything we do. Every process and team member is there to provide convenience and help with their best knowledge.
Mykola Kachmar at IMKO promises work of the highest standard. I was not disappointed. He proposed ingenious and practical solutions to the few problems that cropped up. His versatile team were thorough, hard-working, and cut no corners. Each seemed to want to do a first class job as much for his own satisfaction as for mine. They arrived on time and cleaned up carefully at the end of the day. It was (almost) a pleasure to have them in the house. I can recommend them without reservation.
Do you have more questions? Can't decide between your wonderful ideas? We would love to help you! Write or call us to have a chat how to make your dream home come true!
We are open Monday to Friday from 9 am to 5 pm.
Jardine House
1C Claremont Road
Teddington
TW11 8DH
020 7584 2745
contact@imko.co.uk
IMKO
Jardine House
1C Claremont Road
Teddington
TD11 8DH
020 7584 2745